LIFESAVINGLiferaft/ MES (Marine Evacuation System)/Life buoy/Immersion suit/ life jacket/lifeboats/lifeboat davit & winch.
Services

We are able to inspect

Liferaft/MES inspection
Our certified technicians attend vessels for the collection and delivery of liferafts.
The liferaft resetting is done by our technicians.
We also arrange the servicing all over the world with our group companies and local cooperative companies.
Manufacturer Approvals
Fujikura
(include Mitsubishi/Sumitomo)

RFD-TOYO

VIKING (HK approved liferafts)

Liferaft Systems Australia (LSA)

Survitec group (RFD, Elliot, Crew Saver, Survitec Zodiac)
Japanese Government approved service station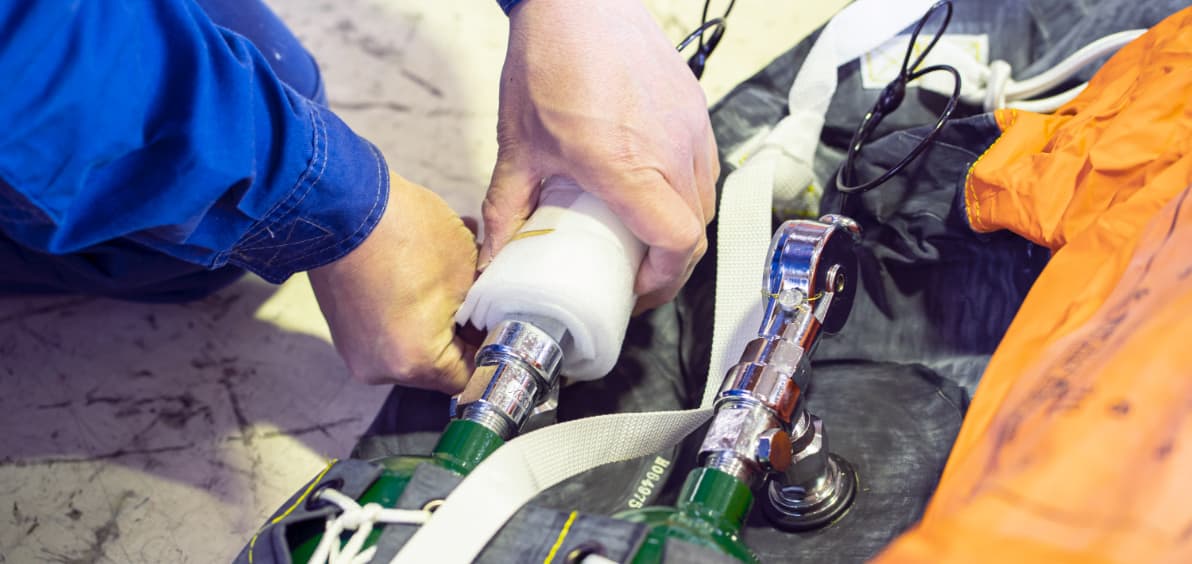 Our Yokoyama, Kobe and Shanghai service facilities are approved by the Japanese government (MINISTRY OF LAND, INFRASTRUCTURE, TRANSPORT AND TOURISM).

IMMERSION SUIT / LIFEJACKET AND LIFEBUOY
We inspect immersion suits with pressure test, inflatable lifejackets and lifebuoys.

Lifeboat and
lifeboat davit & winch
We are approved by the following flags and carry out the inspection in accordance with IMO Resolution MSC.402(96).
- Panama - Liberia - Bahamas